Clement G. Hurd (January 12, 1908 – February 5, 1988) was an American artist. He is known for illustrations of children's picture books, especially collaborations with writer Margaret Wise Brown including Goodnight Moon (1947) and The Runaway Bunny (1942). Hurd was born in New York City to Richard Melancthon Hurd, an economist and mortgage banker, and Lucy Gazzam Hurd. He was educated at St. Paul's School in Concord, New Hampshire, then studied architecture at Yale University and painting with Fernand Léger in Paris. Hurd returned to New York in 1933 to work as a commercial artist. There Margaret Wise Brown was an editor at W. R. Scott, as well as a writer of picture book texts. On seeing two of his paintings, she asked him if he would consider illustrating children's books. She wrote a text herself, for what became Bumble Bugs and Elephants (1938) —"perhaps the first modern board book for babies." Hurd's next collaboration with Brown, The Runaway Bunny, has been in print continuoulsy since its 1942 publication. Their next book, Goodnight Moon (1947), is considered classic children's literature in North America; by 1990, the total number of copies sold was more than 4 million. In 2007, the National Education Association named Goodnight Moon one of its "Teachers' Top 100 Books for Children". In 2012 it was ranked number four among the "Top 100 Picture Books" in a survey published by School Library Journal. Hurd also illustrated over fifty books written by his wife Edith Thacher Hurd (a friend of Brown's) as well as a children's book written by Gertrude Stein, The World Is Round. Hurd wrote and illustrated the book Run, Run, Run. Hurd died of Alzheimer's disease at a San Francisco hospital in 1988.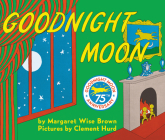 $8.09

ISBN: 9780694003617
Availability: Available to order! Either on hand or in quickly.
Published: HarperFestival - January 23rd, 2007
In this classic of children's literature, beloved by generations of readers and listeners, the quiet poetry of the words and the gentle, lulling illustrations combine to make a perfect book for the end of the day.
---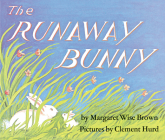 $8.09

ISBN: 9780061074295
Availability: Available to order! Either on hand or in quickly.
Published: HarperFestival - January 24th, 2017
HBO Max animated special premieres March 25, 2021!


The Runaway Bunny by Margaret Wise Brown, beloved children's book author of Goodnight Moon, in a sturdy board book edition, perfect for little hands.
---

$8.99
Unfortunately, this book is not available to order through us. Please try Powells.com or Biblio.com.
ISBN: 9780061894909
Published: HarperFestival - July 27th, 2010
From kittens to stars to yarn, there are so many things that can be found in the great green room. Search for them all as you learn your ABCs.

This comforting alphabet book links words and phrases with familiar images from everyone's favorite bedtime book, Goodnight Moon.
---